Family or Divorce Assistance
Abilene Divorce Lawyer | Abilene, Texas | Taylor County, TX Family/Divorce Law Firms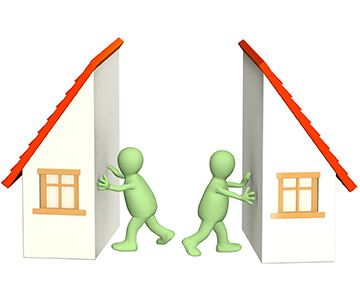 Do you need a divorce or family law attorney in the Abilene, Texas area? Fortunately there are many qualified attorneys in Taylor County. One of them can help you.
You can contact an Abilene divorce attorney by filling out the questionnaire on the left. You are under absolutely no obligation to work with an attorney merely by filling out a questionnaire.
Facing divorce or other troubling family issues can make it impossible to function normally. If children are involved then the potential problems become even greater. When faced with these major life challenges make sure you are receiving clear guidance and legal protection from an experienced Abilene divorce/family law attorney.
One only has to open the wedding announcements in the Abilene Reporter-News to witness the many dreams of a happy family that begin in our area. Celebrating the wedding of loved ones is a joyous occasion that we all look forward to. Whether the vows are recited at South Side Baptist, the Episcopal Church of Heavenly Rest, or any place where people gather to witness a couple's devotion to love, the intention is the same: a lifelong commitment that brings happiness in matrimony. Sometimes, wedded bliss fades and happiness becomes impossible within a family. When a marriage ends, the consequences to every party involved are great. A family law attorney in Abilene can help you pick up the pieces and move on with your life.
Divorce and Family Attorneys Cover A Wide Variety of Topics:
Child Custody
Alimony
Community Property
Wage Garnishment
Annulment
Child Support
Protective Orders
Dead Beat Parents
Fault/No Fault Based Divorce
Paternity
Adoption
Protective Orders
Prenuptial Agreements
Postnuptial Agreements
Separation Agreements
Grandparents Rights
Family Mediation and Arbitration
Important Things to Remember When Facing A Divorce or Other Family Issue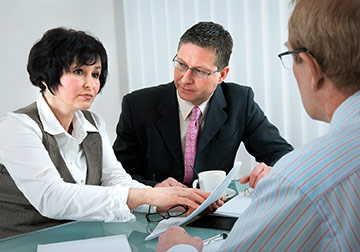 Get an Outside Perspective: All too often, people facing a divorce become so consumed by their situation that they run the risk of doing or saying something they will regret. This is understandable because family issues are the most emotionally charged, and taxing. An experienced divorce/family law attorney can help you focus your energy on a positive long-term outcome and provide you with a "cooler head" when needed.
Divorce Law in Texas
Texas supports what is called a "no-fault" divorce, and a fault-based divorce. A no fault divorce can be obtained by mutual agreement of the husband and wife. A fault-based divorce is brought by one of the parties because the other party has committed an act in violation of the marriage laws (see below).
No Fault Divorce: Texas supports a no fault divorce where both parties agree that the marriage has become insupportable because of discord or conflict that destroys the marital relationship and prevents reasonable reconciliation.
Fault Based Divorce: A fault-based divorce can be obtained if one or more of the parties has committed any of the following: Cruelty, Adultery, Conviction of a Felony, Abandonment, Living Apart for at least 3 Years, and Confinement in a Mental Hospital. For specific information regarding any of these, contact an Abilene divorce attorney by filling out the questionnaire on your left.
How Can an Abilene Divorce Attorney Help You?
When a marriage ends, you face a wall of questions. Not the least of which is who gets what and in what quantities? The questions are complicated by the presence of children. Because divorce is common, the law can provide a solution to all of these questions. However, reaching a satisfactory outcome is possible. The biggest obstacles to reaching an agreement between divorcing spouses are often emotional ones that dissipate over time. An Abilene attorney can help you avoid the pitfalls of not reaching an agreement. Parties that insist on the judge dividing the relationships and property in an equitable fashion are often disappointed. Many people face child custody schemes that are rigid and almost impossible to change once in place. When a rigid custody scheme is in place spontaneous activities like taking your child to the Abilene Zoo or enjoying a game of laser tag at Prime Time can be out of the question. Additionally, wage garnishment can be humiliating and unnecessary but the result of a failure to reach a deal with your ex-spouse. Consult an Abilene family law attorney and understand your options under the law.
Domestic Violence and Spousal Abuse
If you have been the victim of spousal abuse, contact 911 immediately. There are community organizations that can help you and your family in this time of need.
180 House
2102 Amy Lynn
Abilene, TX 79603
Phone: (325) 673-0180
180 House is a resource for men and women to recover from traumatic life events and abuse.

The Noah Project is also a local organization which is a center for victims of family violence.
Abilene Police Department
450 Pecan St # B
Abilene, TX 79602-1698
Phone: (325) 673-8331
---
RESOURCES
Abilene Courts
If you have a Family Law issue or are filing for divorce your claim will be heard here:
Taylor County 104th District Court
300 Oak Street, Abilene, TX 79602
Phone: (325) 674-1316
http://www.taylorcountytexas.org/104th.html

Taylor County 326th District Court
300 Oak Street, Abilene, TX 79602
Phone: (325) 674-1316
http://www.taylorcountytexas.org/326th.html
Taylor County 350th District Court
300 Oak Street, Abilene, TX 79602
Phone: (325) 674-1316
http://www.taylorcountytexas.org/350th.html

Taylor County 42nd District Court
300 Oak Street, Abilene, TX 79602
Phone: (325) 674-1316
http://www.taylorcountytexas.org/42nd.html
Abilene Hospitals
Abilene Regional Medical Center
6250 Highway 83/84
Abilene, Texas 79606
Phone: (325) 695-9900

Stamford Memorial Hospital
1601 Columbia Street
Stamford, TX 79553
Phone: (325) 773-2725

Hendrick Health System
1900 Pine Street
Abilene, Texas 79601
Phone: (325) 670-2000

Anson General Hospital
101 Avenue 'J'
Anson, Texas 79501
Phone: (325) 823-3231
Finally, if you do not have any money or any healthcare insurance, there are facilities that probably will treat you in City. They are
Baird CHC
128 West 4th Street
Baird, Texas 79504-5314
(325) 854-1365
Shackelford County Community Resource Center
725 Pate Street
Albany, Texas 76430
(325) 762-2447

Serving clients throughout Central Texas, including Abilene, Albany, Anson, Avoca, Baird, Belle Plain, Big Spring, Breckenridge, Buffalo Gap, Clyde, Colorado City, Dyess AFB, Eastland, Eula, Goldsboro, Hamlin, Haskell, Hawley, Hawley - Noodle, Impact, Lawn, Lueders, Maryneal, McCaulley, Merkel, Moran, Nolan, Novice, Nugent, Ovalo, Potosi, Roby, Rotan, Roscoe, Snyder, Stamford, Sweetwater, Trent, Tuscola, Tye, Winters, Wylie and other communities in Taylor County and Jones County.